If you own a home, you need home insurance. Home insurance policies cover a wide variety of damages and expenses. However, policies can be muddled with technical jargon. This blog will introduce you to the most popular home insurance companies and give insight into purchasing home insurance. When it comes to a home insurance comparison, your best tool is knowledge, so keep reading! 
What Should You Consider With Home Insurance Comparison?
Consider a few factors when making a home insurance comparison.
Most insurance companies offer a variety of plans, services, options, add-ons/riders, and bundles. Most people look for insurance when their policy ends. So, you should consider going through a broker to find the best home policy bundles. Depending on where you live, a home insurance policy may not cover natural disasters or external flooding. People who live in a fluctuating climate should consider a bundled policy or a home policy with add-ons.
You should also judge the policy's annual premium and rates, customer reviews, availability, and the claim and application process. Insurance brokers compare policies from different companies and work with people from all different backgrounds. They understand the legal jargon, have less bias towards certain companies or policies, and get honest customer feedback.
Discuss your options with a broker after doing online research. Each of these companies has online websites and quote tools for you to use. They also all have similar claim processes, where you submit a claim online before repair unless it is urgent. 
When you make a home insurance comparison on your own, think about how active the company is in your area. Additionally, when making a home insurance comparison, consider what benefits are useful and evaluate your existing policies.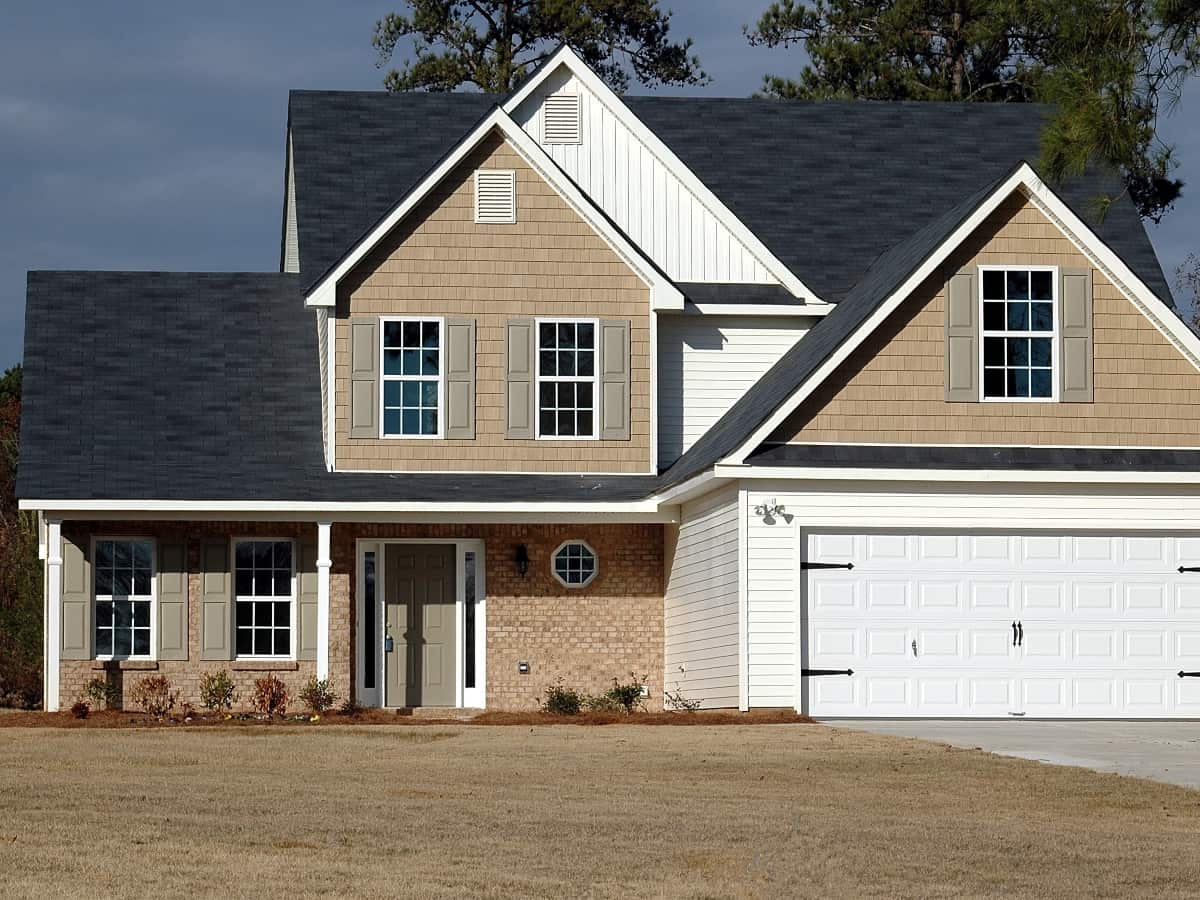 Allstate Insurance Company
Quick Facts:
Discounts? Yes

Bundle Options? Yes

Better Business Bureau (BBB) Ranking? N/A (Only Local Reviews are Available)

A.M. Best Ranking? A+
Our first insurance in the home insurance comparison is Allstate. Allstate offers some of the most versatile policies, although their policies come with a higher price tag. They have been in business for over 85 years and have local agents, unlike some other insurance companies.
Allstate has eight main types of home insurance policy:
Dwelling Coverage

. This policy covers your home's exterior, such as your walls and roof.

Liability Protection

. This policy protects you if someone is injured on your property or if you get injured on someone else's property.

Personal Property Coverage.

 This covers certain items in your home from theft or damage. Furniture and electronics are often covered under a personal property coverage policy.

Guest Medical Protection

. If someone gets hurt on your property, this policy covers their medical expenses.

Personal Umbrella Policy. 

This policy offers additional fiscal protection on top of a home insurance policy. It is meant to cover significant and unforeseen expenses and damages.

Manufactured/Mobile Home Insurance

HostAdvantage

. Consider this policy if you list your home on Airbnb.

Flood Insurance.

 This is purchasable through an Allstate agent through the National Flood Insurance Program (NFIP).
Allstate covers the following: 
Theft

Fire

Smoke

Wind

Hail

Internal water damage and repair

Frozen plumbing

Falling objects
Policies are available for renters, landlords, and condo owners. Enjoy discounts for people who have multiple policies, are claim-free, new homeowners, and those who make responsible homeowners. 
Amica Mutual Insurance
Quick Facts:
Discounts? Yes

Bundle Options? Yes

BBB Ranking? A+ (Accredited Business)

A.M. Best Ranking? A+
The Amica Mutual Insurance company is over 100 years old, and they have offered homeowners insurance for over 65 years. Amica offers many different kinds of homeowner insurance and breaks down policies into two types: standard and platinum choice. Both policy options offer add-ons.
Standard Choice

. Covers expenses on your home, external buildings, personal property, temporary housing, and if you injure someone else or their property.

Platinum Choice

. Besides covering everything under a Standard Choice policy, Platinum Choice increases repair coverage over your policy limit, increases liability coverage, and increases coverage options for personal property.
Amica rewards repeat customers with policy discounts after two years and cashback through a dividend policy. Annually, Amica customers with a dividend policy receive 5% to 20% of their paid premium back. However, their dividend policies have a higher upfront cost than their traditional policies.
Amica also offers discounts of up to 30% for those who bundle Amica policies. Furthermore, they provide discounts for people who pay and receive policy updates online and not in the mail. 
Amica customers also receive discounts if they pay automatically or go three years without making a claim. Lastly, Amica offers discounts if your home has security or fire alarm and a gas or water leak detection system.
Lemonade, Inc.
Quick Facts:
Discounts? No

Bundle Options? No

BBB Ranking? No Ranking Available

A.M. Best Ranking? No Ranking Available
Lemonade is the newest insurance company on this list. However, since being founded in 2015, they have made a meteoric rise by modernizing home insurance practices. Lemonade has been ranked the #1 most loved insurance company for two years running by Supermoney, Forbes, and Clearsurance.
What do standard Lemonade homeowner policies cover?
Damage to the structure of your home or roof

Damage or destruction of certain personal property items.

Temporary stay at a hotel if your home is destroyed.

Medical payments, up to a certain amount, if someone is injured on your property.

Damage to external structures, like a shed or a fence.
You can sign up for Lemonade home insurance with a chatbot, unlike other insurance companies. Lemonade makes it easy to switch over, even if you have an existing policy. 
When you switch over, all you have to do is designate that you have a current policy. The existing payments on your old policy go to escrow, then you pay Lemonade directly. If you want to cancel a policy, just go on the app or website. You will be reimbursed for any amount you overpaid.
Lemonade has embraced digital technology. All your claims and payments can be made through your phone. Not surprisingly, the vast majority of the people who have their homeowner policies are below 35. Lemonade policies cover a variety of things and will always cover theft, extreme weather, vandalism, and legal liability.
Liberty Mutual Group
Quick Facts:
Discounts? Yes

Bundle Options? Yes

BBB Ranking? A+ (Accredited Business)

A.M. Best Ranking? A
Liberty Mutual Group is one of the largest insurers worldwide, and they offer coverage for all 50 states. They have been in business for 110 years and are the third largest property and casualty insurer in the United States. They offer a wide variety of insurance products, bundles, and discounts.
Liberty Mutual offers two kinds of policies: Standard and Premium.
Standard Policies

. Covers dwelling, personal liability, wind, hail, and hurricane damage.

Premium Policies.

 Covers theft replacement costs and sump pump overflows.
For Liberty Mutual, dwelling expenses are covered under personal property coverage. Including furniture, clothing, electronics, and potentially a set deductible. Additional options include water damage protection, jewelry replacement, and personal property replacement.
Quotes are unavailable online unless you give a zip code. Liberty Mutual rates are determined by the location of your home and the estimated replacement cost of your home. The age and condition of your home, your desired deductible, and safety features all impact the annual premium cost. However, if you pay online or go paperless, you get a discount. People with new homes or new roofs also get discounts, along with people who go claim-free for three years.
Nationwide Mutual Insurance Company
Quick Facts:
Discounts? Yes

Bundle Options? Yes

BBB Ranking? A+ (Accredited Business)

A.M. Best Ranking? A+
Nationwide is one of the largest American insurance companies. They are based out of Columbus, Ohio, and have been in business for 96 years. They offer many different insurance types and are known for their financial services.
A basic homeowners policy from Nationwide covers:
Dwelling Expenses

Property Damage

Personal Liability

Loss of Use Coverage

Other People's Medical Bills

Ordinance Rebuilding (After a Covered Loss)

Unauthorized Purchases

Damage to External Structures
Nationwide's basic homeowner's insurance policy covers many expenses not seen in other insurers' policies. Unusually, Nationwide Basic covers unauthorized purchases up to a certain amount on your credit card and ordinance rebuilding after a covered loss. 
Nationwide also offers many add-ons, including water backup coverage, identity theft, and earthquake damage protection. Their Valuables Plus rider cover high-priced items, art, and antiques. They also offer a policy add-on that pays up to 20% of the value of your home if it is destroyed.
Nationwide offers the highest number of discounts compared with any insurer on this list. They offer multi-policy bundle discounts, home renovation discounts, and a claims-free discount. They also offer discounts if you bought your home within 12 months and if your home has protective devices. You also get a discount if you live in a gated or keycard-accessible community. Additionally, those with prior home insurance from any company and those who get their roof checked to get a discount.
State Farm Insurance
Quick Facts
Discounts? Yes

Bundle Options? Yes

BBB Ranking? A+ (Not BBB Accredited)

A.M. Best Ranking? A++
State Farm may be best known for its television jingle. However, they do offer great insurance policies! State Farm is celebrating its 100th anniversary this year. In that time, they have grown to be a giant in the American insurance industry. State Farm offers the most variety of insurance, investing, and banking options out of all the listed companies. They also offer a popular home-auto bundle and other bundles.
A State Farm homeowner's policy covers:
Collectible Goods

Hobby Items (Including specialized electronics, like cameras and musical equipment)

Clothing and Furniture (Including lawn furniture and outdoor appliances)

Damage from Non-Extreme Weather Events

Damage from Fire, Theft, and Vandalism

Certain Repairs to Plumping, Heating, and A/C Systems
State Farm's "special limits" coverage list also protects property unusually covered by a homeowner's policy. This includes, but is not limited to, watercraft, trailers, money, business property, and firearms (if stolen). You can reduce your premium by having multiple policies or a qualifying home security system. You can also lower your premium by raising your deductible.
The United States Automobile Association (USAA)
Quick Facts:
Discounts? Yes

Bundle Options? Yes

BBB Ranking? A+ (Not BBB accredited)

A.M. Best Ranking? A++
You would think that because USAA has "automobile" in their name, their home insurance wouldn't be good. However, that is not the case. USAA offers home insurance policies and bundles to veterans, US active service members, reserve members, and their families.
USAA Policies Cover the Following (at a minimum):
Fire Damage

Theft Expenses

Vandalism

Identity Theft

Some Weather-Related Damages (Depending on what happened)

Personal Liability

Identity Theft Protection

Personal Property Damage and Replacement

Loss of Use Payments
A home policy from USAA covers fire, theft, vandalism, liability, identity theft, and some weather-related damages. Uniquely, USAA offers replacement and repair for most things covered under their home policies. They provide complete dwelling and furniture replacement if it is a covered accident. If your home becomes unlivable due to an accident, USAA will cover the difference in your new residence. They also offer earthquake protection, home-sharing coverage, and coverage for other structures. Personal liability is also covered. Owners of an ADT security system or those who go without 5-years of making a claim get a discount.
An ONIT Home Broker Will Find You and Your Family a Specialized Home Insurance Policy
ONIT Home insurance brokers are partnered with all the insurance companies on this list. ONIT will work with you to find the best policy for your home. We understand that home insurance policies should be fair and easy to obtain without a sales angle. That is why we strive to find versatile policies and bundles covering all contingencies. Homeowners' needs are constantly changing and developing, along with the home insurance market, so we do the legwork for you.
Call us today at 1-833-433-0331 or fill out our contact form to get a free quote.