The construction industry is wide-ranging and affects virtually all aspects of society. Consumers need builders for their new homes. Businesses need builders for their commercial developments. Governments need builders for infrastructure projects.
There are many parties involved in the projects that builders build. Even the eventual homeowner is a significant party. That homeowner, ultimately, has the strongest interest in the outcome of a house that is under construction. Builder's risk insurance is what protects all of them from start to finish.
But that raises the issue of what is builders risk insurance and how it works. The answer is that it is what protects all parties who are involved in a construction project. The following gives you a closer look at what is builders risk insurance coverage and how it works.
What are Builders Risk Insurance Coverages?
A builders risk policy is a type of insurance policy that applies to property that is under construction. The insurance policy provides relevant parties with protection against virtually all risks. It is a type of inland marine insurance policy instead of a commercial insurance policy. The inland marine method of insurance means it insures all property related to the project. That includes materials or equipment that is in transit or stored off-site during the building process.
Inland marine insurance is designed to enable commerce to proceed despite inevitable problems. It is modeled after marine insurance and protects the various investors while a project is underway.
The inland marine policy similarly protects the supplies being shipped over the road and stored in warehouses. It also helps to protect against disruptions to schedules that could delay project timelines and lead to cost overruns.
Provides Successful Risk Management
Any kind of insurance contract exists to manage risk. When you hear the term "risk management" used in business circles, it usually means insurance protection. When a building project is underway, it faces many potential risks on-site and off.
One of the answers to what is builders risk insurance is that it helps to protect the contractor, subcontractors, shippers, and the property owner against financial losses. Without insurance protection, those losses might cause the project to end and one or more parties to lose a lot of money.
A builders risk policy will insure against virtually all risks, including:
Fire damage

Explosions

Theft and vandalism

Lightning, wind, and hail
Thieves could target equipment that enables the construction project to proceed. An accidental fire might damage some or all of an existing structure while under construction. The builder's risk policy covers it against a comprehensive range of losses.
That helps to keep construction projects moving forward when unexpected losses occur. But a flash flood or a similar danger would need additional coverage, such as a flood insurance policy.
Who Does It Protect?
Builders risk insurance policy protects all parties who have a financial interest in a construction project. The policyholder provides the insurer with information that shows what the budget is for the project. That budget places a financial value on the total value of the planned project. And that financial value serves as the policy limit for the builder's risk insurance.
Builders risk insurance policy provides financial protection for:
Architects who design the project

Engineers who enable the project to happen

Contractors and subcontractors who build the project

Owners of buildings being built or renovated
A standard commercial policy imposes financial limits on the coverage amounts. That is possible because the actuarial process enables insurers to objectively determine potential risks. Those risks generally are common and relatively plain to foresee.
When it comes to a building development project, the costs can vary greatly from one project to another. The insurer must examine the projected costs and decide if they are reasonable. If so, the insurer will underwrite a builder's risk insurance policy with its unique premium.
Virtually all builders risk insurance policies are different from one another. So are the premiums and risks that they insure.
Who Buys the Builders Risk Insurance Policy?
Building projects have general contractors who are in charge of seeing them to completion. The general contractor usually is the one who obtains the builder's risk insurance plan. That makes the general contract that the primary insured party is liable for premium payments and filing any claims.
The general contractor can list other parties as additional insureds on the builder's risk insurance policy. The additional insureds include the party that owns the building to be developed or redeveloped. All of the subcontractors also qualify as additional insureds. And the list of subcontractors could be very long.
It also is possible that the building owner will need to buy the builders risk insurance policy instead of the general contractor. The construction contract could require it. If so, then the general contractor would be among the additional insureds. The building owner would be the primary insured.
What Does the Insurance Policy Protect?
All insurance policies protect against financial losses arising from covered perils. Those losses could include equipment, supplies, and vehicles that might wind up in accidents while a construction project is underway. Any kind of delays or other problems that arise due to insured perils might trigger commonly occurring losses.
When it comes to building projects, those losses often include:
Rental income

Loan interest

Lost sales opportunities

Taxes on real estate
Another answer for what is builders risk insurance is that it is a policy that can help to pay for those unexpected costs when they arise due to a peril that the insurance covers. So the policy provides the typical types of property and casualty insurance protection that you would expect for a property.
A builders risk insurance policy might include coverage for damaged or lost blueprints, building specs, or other documents. It also might cover lost data that might become damaged, deleted, or lost in some other way. Many worksites need temporary structures and use scaffolding to help work proceed. And they use signs to inform workers and visitors of dangers, emphasize safety, and other information. A policy can help to protect those items and more against losses.
A builders risk insurance policy also could pay for so-called soft costs that arise from project delays. Maybe a stretch of bad weather or a supply-chain shortage halted progress. Whatever the cause might be, soft costs could trigger additional taxes, fees, fines, or other costs. The builder's risk insurance could cover such unexpected costs. But an insurer might require a policy extension to insure them.
Potential Coverage Exclusions
A builders risk insurance policy offers a comprehensive range of protection for the insured parties. And the potential for policy extensions that offer additional protection can extend the insurance policy's protective reach. But it does not protect everything against loss.
For example, a problem with a municipal resource might cause water contamination or another issue that could affect the property while it is under construction. Unless that problem were to halt work, the builder's risk policy could exclude such losses from coverage.
Some standard exclusions from builders risk insurance coverage include:
Flood or earthquake damage

Employee theft

Equipment wear and tear

Manufacturer defects, poor workmanship, or bad designs
Once the project is completed, the builder's risk insurance protection ends. So any losses that occur after the project is finished would have to be covered by another type of insurance policy that might be in effect.
Does Not Cover Construction Defects Claims
Defective construction is a potential issue for the parties involved in the building project. The builders risk insurance coverage does not insure against damage caused by construction defects. Doing so would make the insurer vulnerable to fraud by one or more of the insured parties.
Construction defects should not occur, but they do. When they do, the property owner usually sues the general contractor and any relevant subcontractors. If the building project is a housing development, the respective homeowners might file lawsuits at the state level. Those lawsuits could become class actions that the parties argue in a federal district court.
General contractors could purchase liability insurance policies that help to insure against construction defects. Such policies can help building owners if construction defects become an issue.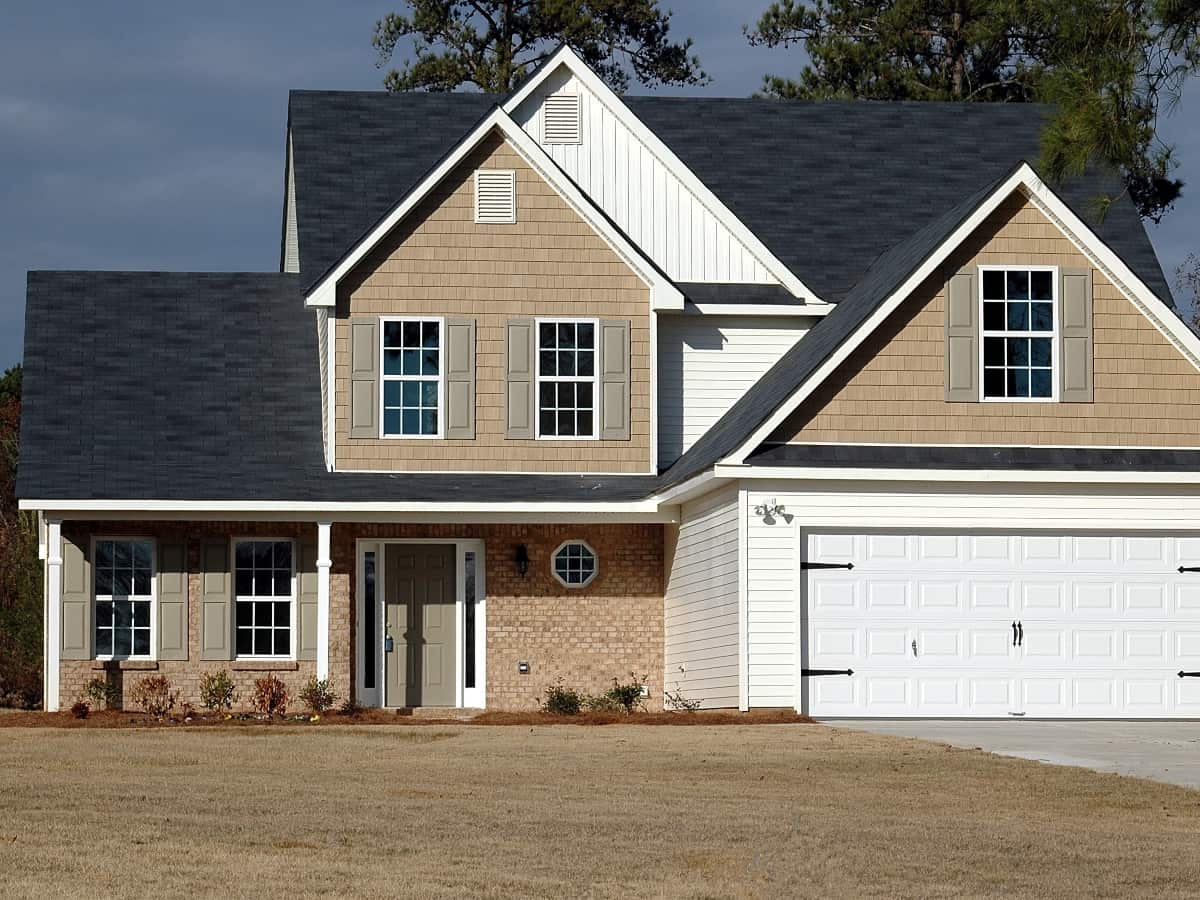 We're Here to Help With All Things Insurance
Confused by insurance? Don't worry, you're not the only one. At ONIT Home, we provide customers with real answers, not confusing or jargon-filled responses aimed to confuse you. To learn more about insurance, call us today at 1-833-433-0331 to speak with a licensed broker. Or, visit us online to learn all about our different offerings for home services.