ONIT Home is one of Texas Best Startup's top water purification companies. ONIT Home is honored to be recognized as one of the top startups in Texas. The highlight ties back to our mission of helping families and being a trusted name for solutions and products.
How the Top Startups are Selected
Texas Best Startup tracks over 100,000 Texas-based companies and over 500,000 key leaders at the organizations. In their article, Texas Best Startup states that the companies listed are all exceptional and well worth a follow. The top startups were selected using the following metrics:
Track record

Executive leadership 

Market share

Innovation

ESG Rating 
About Our Water Filtration Services
At ONIT Home, we believe every family deserves access to the best drinking water possible. Our whole home water filtration systems ensure the health, taste, and overall quality of the water in your home is top-notch. From water softening systems to UV light water treatment, we have something for every family.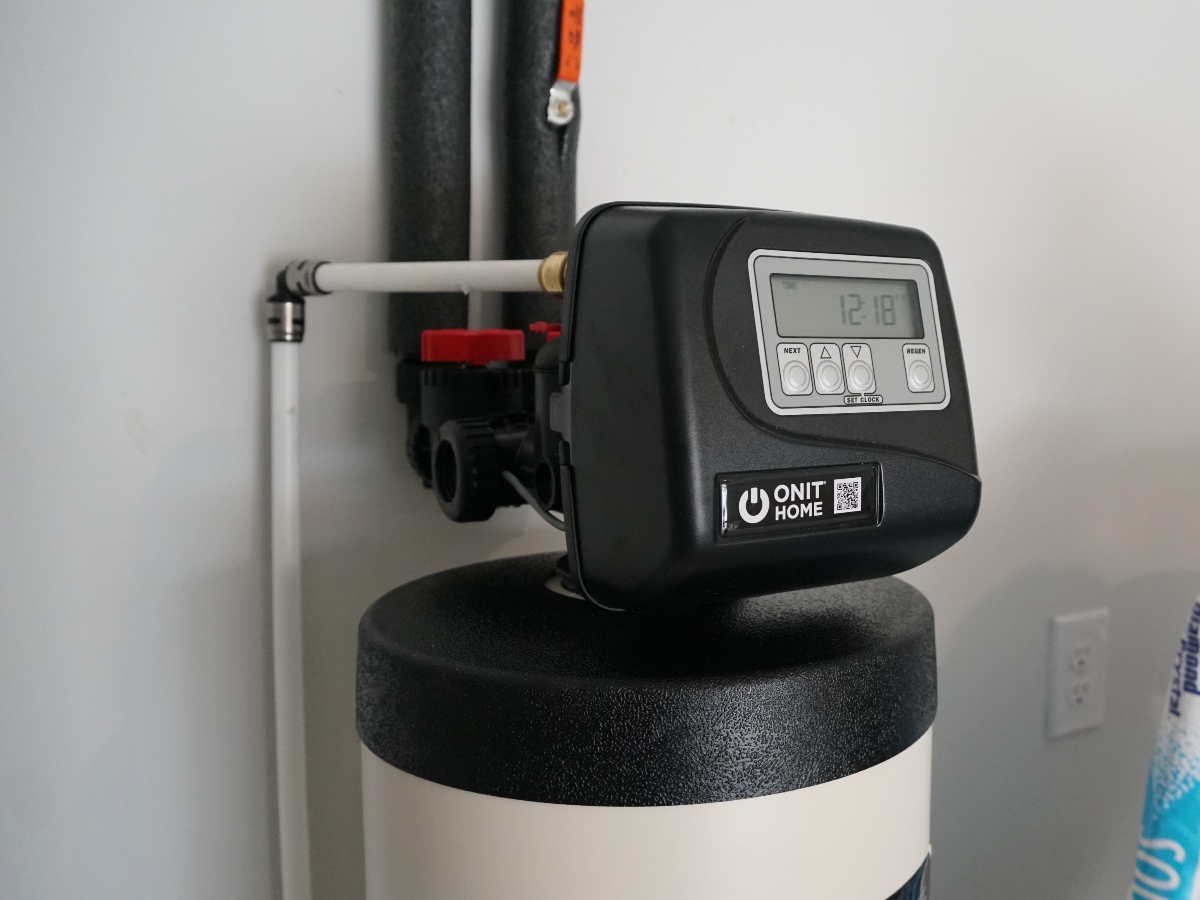 Whole Home Water Filtration
Clean and fresh-tasting water throughout your entire home is a reality with whole home water filtration. Our fully-automated and self-cleaning systems help families eliminate potentially harmful contaminants from their water year-round. We know the needs of each family are different, so we customize each system to meet their specific needs. Our whole home water treatment systems remove common toxins in tap water. Not sure what contaminants are lurking in your tap water? Visit us online so you can sign up for a free water test. 
Water Softener System
Say goodbye to dry skin, frizzy hair, and expensive plumbing damage with a water softener system. Hard water is often the culprit behind water stains on glassware and shower doors, itchy skin, dull hair, and continuous plumbing problems thanks to scale buildup. Extend the life of your appliances, and plumbing, and keep your skin and hair healthy with a water-softening system.
Reverse Osmosis System
Take your water filtration to the next level with a reverse osmosis system. Reverse osmosis is a powerful filtration process that safely removes contaminants from every drop of water through 5 stages. Our systems are tough enough to remove microscopic debris and have a special membrane for blocking odors, pesticides, and other contaminants.
UV Light Water Treatment
UV light water treatment removes viruses and water-borne bacteria from your water supply to provide the cleanest water possible. The system's UV rays attack the harmful pathogens and microorganisms in our water from the core, preventing the bacteria or virus from reproducing. What's even better is the treatment is simple and environmentally safe with no chemicals added. You can enjoy safe drinking water that tastes how it should–delicious.
Well Water Filtration System
Installing a well water filtration system ensures the water from your private source is free from potentially harmful contaminants. Our systems utilize a thorough 3-stage filtration process to remove toxic elements and clean every drop of your water.
Well Water Testing
If your home gets water from a private well source, well water testing is crucial at least once per year. Regularly testing your well water will help with the following:
Reveal current problems with your water

Maintain healthy water for you and your family

Demonstrates how effectively your water system operates
Professional Installation
We know the lives of our customers are busy. That's why each of our water filtration systems has free professional installation to take away the stresses of setting a system up yourself. We'll work with you to complete the installation on a day that works with your schedule, finishing the job the right way in just one day. 
Call us today at 1-833-433-0331 to learn more about how we can help you get clean and healthy drinking water at home.