Thinking about putting your home on the market in the near future? Then you need to make sure your home is in good shape. Sure, you may have planted a bunch of colorful flower beds to boost curb appeal or given the walls of your home a fresh coat of paint, but there could still be issues getting your house to sell. Like ancient plumbing, wiring issues, foundation cracks, and even broken appliances. This is what a home inspector might find. And if you don't address these problems, the buyer might not agree to purchasing your home. In this article, we'll help you answer the important question of "what do home inspectors look for" so you can prepare your home before putting it on the market. 
What Is a Home Inspection?
A home inspection is typically made when a home is about to be sold. This is an opportunity for an expert to look at the property and make sure that there are no issues with the home. If there are any issues with the building, the homeowner can address them before a sale is complete. Or, the home seller might agree to reduce the price of the home in accordance with the cost of the repairs.
Furthermore, if the buyer is not satisfied with the current condition of the home, they might break the contract with no penalties. This gives them the opportunity to find a home that doesn't have any issues. 
To keep your home appealing to a buyer, it's a good idea for you to understand what a home inspector, well, inspects. We'll dive into this in the next section.
What Do Home Inspectors Look For?
First, it's important to note that a home inspection is very different from a four-point inspection. A four-point inspection is usually ordered by the insurance company to estimate home insurance rates. This usually covers all utilities, but leaves off many other areas that a comprehensive home inspection might include.
Keep in mind that your family can stay at home during a home inspection. Having a house full usually won't interfere with the process. Some homeowners may even prefer to have their real estate agent with them for consultation. 
It's also a good idea to clear away messes or items that may block an inspector from properly inspecting. If you have an overly anxious pet, consider keeping them in a crate or at a friend's house until the inspector leaves. 
Now let's discuss the components a home inspection is going to include. We'll start with items inside the home and then move into objects outside the home.
Inside the Home
Foundation
The foundation of your home is one of the most important parts of a home inspection. It's also one of the most costly repairs. 
When a home inspector enters your home, they are going to make sure that the foundation is intact without any cracks or crevices. It's a good idea to evaluate your home's foundation and exterior prior to an inspector's arrival to avoid any surprises.
Electricity
Yes, lighting matters to home inspectors. At least in the form of your light switches and power outlets. The electrical panel inside your home is on your home inspector's checklist. They are also going to look at all light switches and power outlets to make sure they work as intended.
HVAC System
A thorough home inspection is going to cover heating, cooling, ventilation, and air conditioning. If there are any issues related to the HVAC system or quality of air in your building, you will need to address these issues during the sale of the home.
One quick fix is to make sure the air filters in your home are clean. However, we also recommend scheduling a visit from your local air conditioning company before an inspector comes knocking.
Appliances
The home inspector is going to look at each individual appliance. These include ovens, stoves, refrigerators, and more. If there are any problems with the appliances, the seller may need to reduce the property listing in accordance with the price of a new appliance.
Plumbing
Dealing with water is a headache for most homeowners. This is often because water damage is unnoticeable until after costly deterioration. 
Regardless of how you feel about water and pipes, a home inspector will most definitely analyze all plumbing fixtures, water heaters, and faucets in your home. One big thing a home inspector is going to look for is any signs of clogs or leaks in plumbing. 
Similar to air conditioning, call your trusty plumber to stop by your home and check your appliances before reaching out to an inspector.
Walls, Ceilings, and Floors
As our home ages, the walls and ceiling can weaken. And our floors won't shine like they did the day we first moved in. 
However, we'll want each of these things to be in great shape because a home inspector will look at the walls, ceilings, and floors. The home inspector is also going to review these structures for signs of warping, which could be a sign of water damage. 
Furthermore, the home inspector might also look for signs of cracks in the floors, walls, or ceilings.
Doors and Windows
Our doors are likely one of the first things a home inspector will contact when they step inside our home. 
During an inspection, they will look for any issues with the door hinges or leaks that might be present around the windows. Review each of these things beforehand for a smooth inspection.
Outside the Home
Roof
The roof is another major part of a home inspection. While most roofs can last a long time, they also experience wear and tear from shifting weather. This results in damages that a home inspector may flag. 
One common component an inspector will check on your roof is any signs of leaking. The inspector may also look to see if any shingles are missing or deteriorating. The inspector is likely to visit your attic to check for any signs of moisture.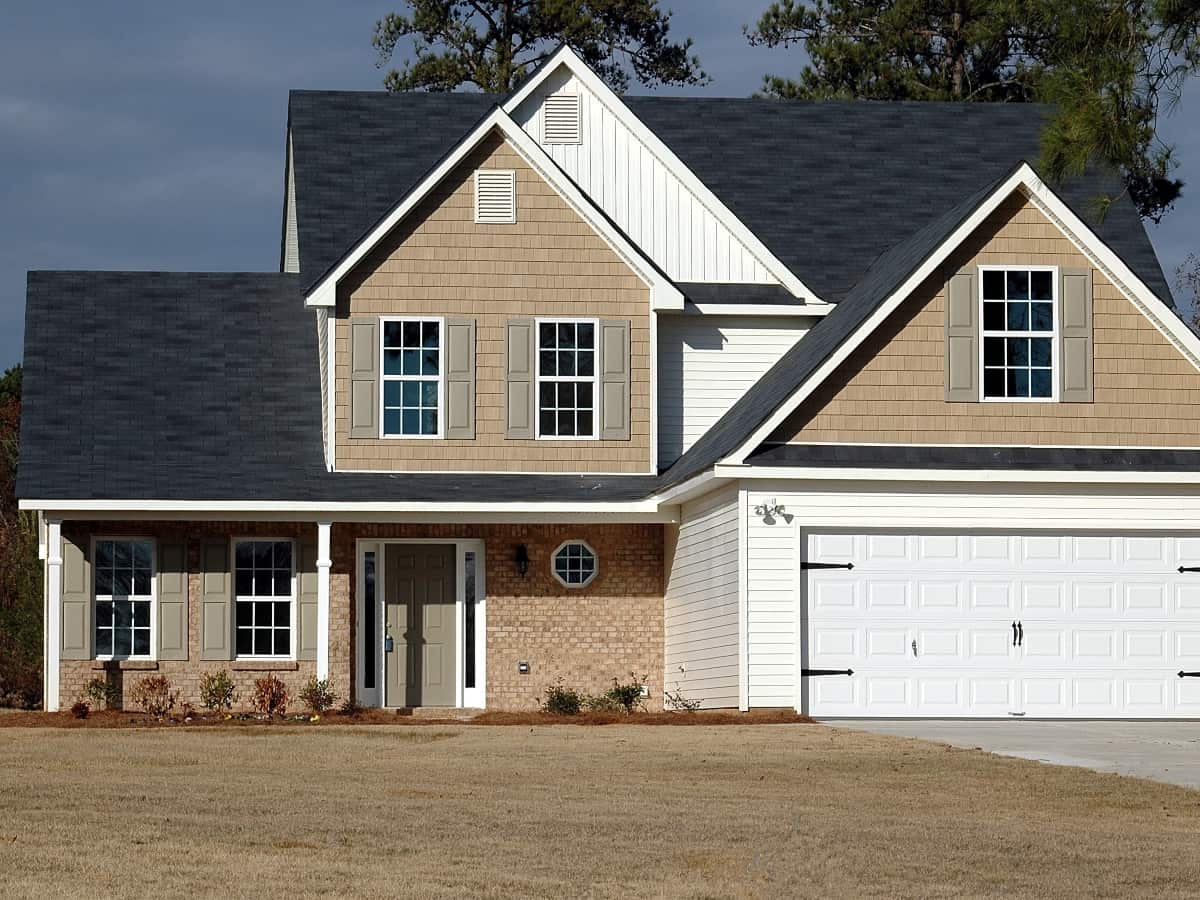 Gutters
A home inspection is also going to cover the gutters. Make sure your gutters are securely attached to the roof and that there aren't any clogs blocking the flow of water.
Driveway
Don't overlook the driveway! 
Sure, it may not seem as pressing as the roof or the leaky faucet in your kitchen, but a home inspector will give it a review. He or she will look at the driveway, looking for signs of damage, such as cracks.
What a Home Inspection Does Not Cover
Now that you no longer have to wonder "what do home inspectors look for," we can address what home inspectors don't review. 
Some parts of a home that an inspector may leave out include:
Trees and other landscaping issues 

Swimming pool equipment 

Rodent infestations 

Internet service 
While these items may not be on an inspector's checklist, it's always a good idea to review these items before listing your property. You never know what a buyer will deem important.
Protect Your Home From Unexpected Damage
It's important for everyone to be prepared if they're in the process of buying or selling a home. A home inspection is going to be a major part of this process. If you would like to learn more about home inspections and other ways to protect or save money on your home, then rely on the team from ONIT. Maybe you have water damage on your property and you're not sure what next steps to take. We'll work with you to find an insurance policy that can cover all your bases. Start building a safety net for your home and request a free quote from ONIT today.
ONIT Home is your one-stop shop for all your bundled home needs. We're currently offering $1,500 in vouchers to be used with security, water and solar. You can also get a free water filtration system and security system with the purchase of a solar panel system, or a  $2,000 security system for only $1,000. That way, you can protect your family from contaminated water and protect them with a safe home. Contact us today online or by giving us a call at 1-833-433-0331 so we can set you up with this incredible deal.