Some consumers want to have more than one policy from the same insurance company. This is commonly known as bundling! Bundling insurance policies allows consumers to find some of the cheapest home and auto insurance options available.
Smart savvy consumers bundle their policies for a variety of reasons. These reasons include:
Reduced premiums

Combined deductibles 

Simplifying two monthly bills into one 
The savings offered varies on several factors. However, the money they save when buying several policies from one company can be huge! However, not every insurance company will offer you the exact coverage packages. Also, they might not offer the same amount of savings. It pays to speak to an insurance advisor before your final decision.
The Benefits of Bundling Insurance Policies
Insurance companies encourage customers to buy more than one policy because it's a smart business plan. Studies suggest that customers who bundle their insurance policies tend to be more loyal. Bundling is an easy way for insurance companies to add new business from an existing customer.
Bundling provides consumers with a reliable way to reduce premiums and combine deductibles. This is all while making monthly bills easier. The potential of combined deductibles is great! For example, if the same hurricane damages a home and car, many insurance companies may only charge for one deductible.
Customer savings depend on the customer's location, policies, and credit score. Insurance companies offering the cheapest home and auto insurance give consumers savings from 10% to 25%. This is used when purchasing multiple policies. However, insurers often have limitations and conditions to their discounts. This may change the amount you may save.
The only way to know just how much you will save is to compare multiple quotes. So it is helpful to consult with a trusted insurance advisor before you decide.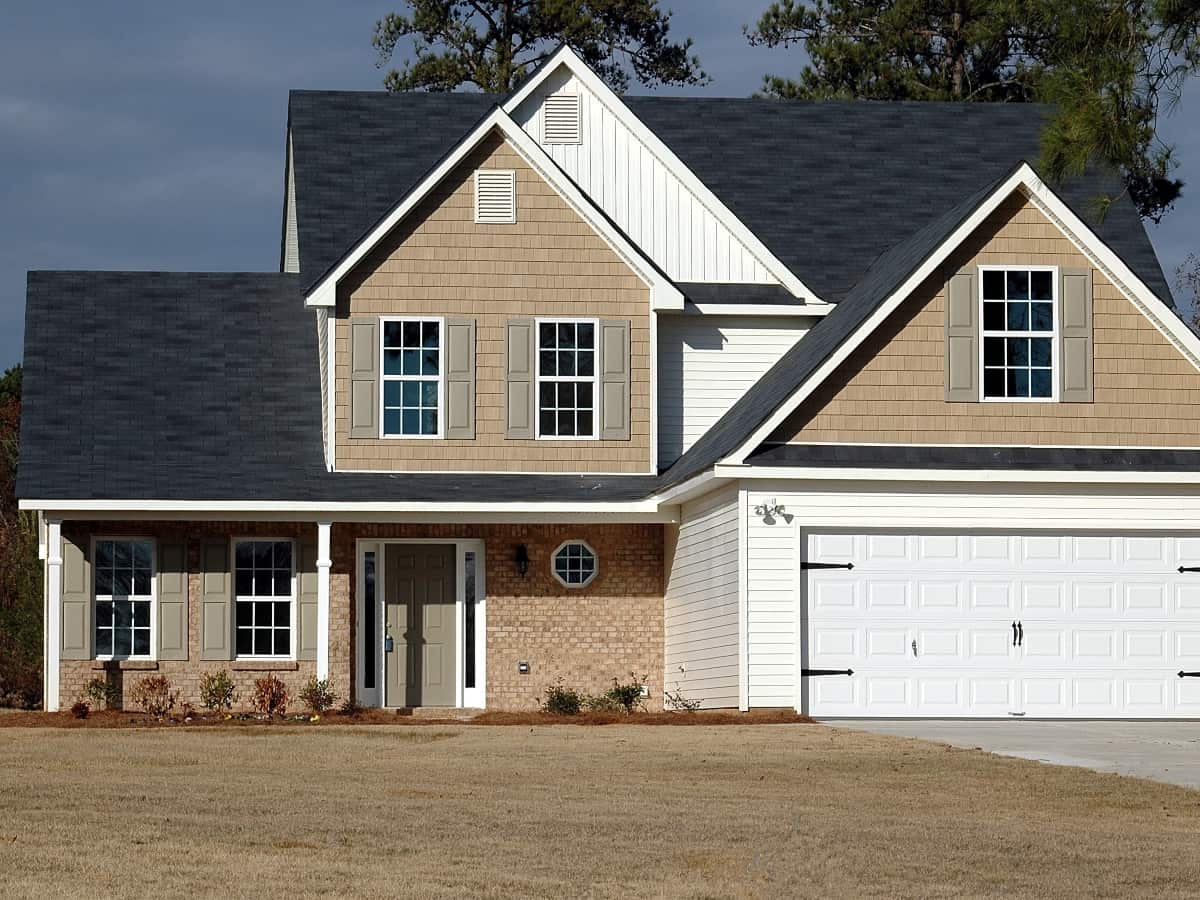 The Cheapest Home and Insurance Bundles for 2022
Allstate Insurance Company
Allstate is ranked among the largest insurance companies in the country. This company, which also owns Esurance, has staff across the world that exceeds 85,000. They offer the following insurance packages that rank among the cheapest home and auto insurance options available:
Home & Auto Insurance Package. This includes a free-standing home or condominium. Customers may save up to 25%.

Renters & Auto Insurance Package, covering rental unit coverage and an auto policy.

Renters & Motorcycle Insurance Package, including a rental unit policy and car policy.
Allstate Insurance advises that discounts that are offered are subject to conditions and availability. Additionally, this may not be available in all states.
American Family Insurance (AFI)
American Family Insurance was established in the 1920s in Madison, Wisconsin. It focuses on auto, casualty, property, life, health, and home insurance. They provide up to a 28% discount for bundling a car. When bundled, there is also up to a 20% discount for home insurance policies. The more insurance policies that are bundled through AFI, the greater the discount.
A bundled renters and auto policy may reduce insurance premiums by up to 29%. A renter's policy might reduce by up to 15%. Other policies that may further your AFI discounts include life and business insurance.
Amica Mutual Insurance
Amica Mutual Insurance was established over a century ago in Providence, RI. Forbes ranks them among the best insurance companies in 2022. They provide a variety of policy discounts to consumers. These options allow customers to save money without reducing insurance coverage. Amica Mutual Insurance's discounts go as high as 20% for home insurance policies that are bundled with the following types of insurance coverage:
Car

Condo

Life Insurance

Umbrella 
Amica offers an additional 10% discount for customers who are willing to add a third policy. This increases the discount to a total of 30%, although discounts and coverage may vary from state to state.
Farmers Insurance Group
Farmers is an insurance company headquartered in Los Angeles, California. It offers insurance for homes, autos, and small businesses. They provide customers with multi-line discounts for bundles that include:
Auto Policyholder With Multiple Qualifying Policies. This multiple policy package from Farmer Insurance Group offers savings of up to 45% off the auto policy premium. Other bundled policy options may include home, small businesses, specialty boats, motorcycles, motor homes, recreational vehicles, or umbrella policies.

Home Policy With Multiple Qualifying Policies – This Farmers Insurance multiple policy package offers a savings of up to 34% on an auto, small business, specialty boat, motorcycle, motorhome, recreational vehicle, or umbrella policy
The policy perks offered by Farmers Insurance Group are not available in all states. These discounts offered by Farmers are subject to terms and conditions as well.
Liberty Mutual Group
Liberty Mutual is recognized as one of the largest insurers in the United States. Based out of Boston, Liberty Mutual offers a variety of insurance products that cover home, car, general liability, fire insurance, surety, and commercial policies. Liberty advertises their bundled discounts with "Only pay for what you need." However, coverage and options may vary based on location and other factors. They are available for the following coverage packages:
Car & Home Insurance Package

Car & Renters Insurance Package

Condo & Car Insurance Package
The more policies bought from Liberty Mutual, the deeper the discount offered.
Progressive Corporation
Progressive is the 3rd largest insurer in the United States and headquartered in Ohio. They offer insurance lines covering homes, passenger & commercial vehicles, professional liability, and pets, among others. This provides bundling options offering discounts and convenience. Progressive offers its discounts to both new and existing customers. These discounts include the following:
Auto bundled with home or condo

Auto bundled with a renters

Other bundle options include the following:

Motorcycle and boat

Boat and RV

Renters, boat, or motorcycle, to name a few.
State Farm Insurance
State Farm Insurance, founded in 1922, is ranked among the largest auto insurers in the U.S. This company offers discounts for the bundling of insurance policies. State Farm offers these bundle options:
Home and auto bundle. State Farm advertises an offer of savings of up to $1,100.

Renters and auto bundle. State Farm advertises an offer of savings on auto insurance of up to nearly $725.

Condo and auto insurance bundle

Life insurance and auto insurance bundle
The Hartford Insurance
The Hartford Insurance offers a bundled insurance package that provides one of the cheapest home and auto insurance options. Applicants must be at least 50 years old. Additionally, they must be members of AARP. The Hartford offers these bundles to customers:
Home and auto insurance bundle

Renters and auto insurance bundle

Condo & auto insurance bundle
Bundled policies receive these discounts:
5% discount on car insurance

Up to 20% of a home, condominium, or rental policy.
The Hartford also offers the "Protector Plus Zero Deductible" program. Customers can waive their deductible if the loss is over $27,500. However, this is only up to $5,000. 
USAA – The United Services Automobile Association
USAA was founded in the 1920s in San Antonio, Texas by more than two dozen army officers. The company offers a variety of insurance products that are only available to:
Members of the United States armed forces or reserves

Veterans

Families of active duty, reserves, or veterans.
USAA offers multiple policy discounts. Bundled discounts, of up to 10% in savings, are available as follows:
Home with an auto

Home with another type of insurance policy offered by USAA. This could be an umbrella, business policy, etc.
USAA also offers flexible payment options at no additional fee. However, it might have some restrictions in certain states. 
The Take-Away
When it comes to insurance, there are cost benefits to bundling. However, it's important to remember that advertised discounts tend to be the maximum discount available. However, most consumers find bundling insurance to be easier, all while saving money.
Seem confusing? That's where ONIT Home steps in. Our team of trusted insurance brokers is here to make the confusing subjects easy again! We skip the industry jargon and get down to what you need to know: what's in your policy! We're here to find you the best deals and supply extra savings when you choose to bundle. Save money and have all your information in the same place! Don't double your effort, trust ONIT Home to get the job done. 
Contact us today for a personalized quote by visiting us online or giving us call at 1-833-433-0331.