When it comes to keeping your house and your family safe, you should always fully equip your home with the best quality home security systems. With so many home security companies on the market now, it can be overwhelming to sift through all the different plans and products that are available.  Looking towards the new year, you should know what the best home security system for your household is. Here are five companies to look for based off of their pricing and their safety ratings.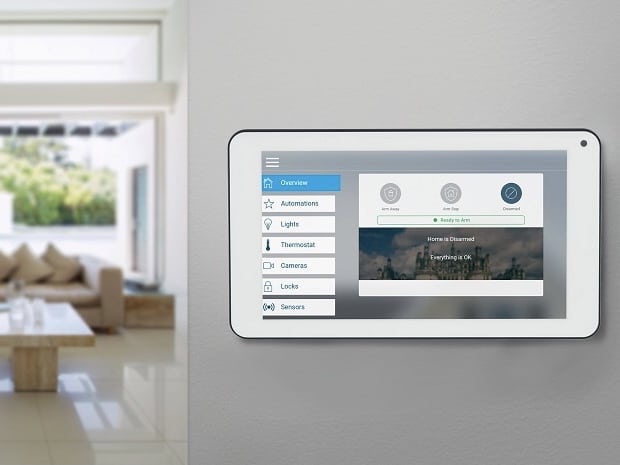 1. SimpliSafe
Quick Facts 
Base Pricing: $229+

Monthly Pricing: $14.99

Installation: DIY

Plan Lock: No

Trial: 60 days

Warranty: Three years
Why is this one of the best home security system choices for 2021? SimpliSafe was named the best home security provider by Business Insider and was the Editors' choice for many different publications. Their systems are price-friendly and come with different bundle packages to help customers pick the best options for their home. SimpliSafe offers Wi-Fi backup in case your home loses Wi-Fi due to system outages, someone cutting your electricity or natural disasters. The batteries also last close to a decade, giving you long-lasting security. 
SimpliSafe products also protect your home against fire and water damages. Home security through SimpliSafe can be controlled from your phone, so whether you're at home or on vacation, you have total ability to monitor your home's security from your device. The system also can be controlled through your Amazon Alexa, Google Assistant, August Locks, and Apple Watch. SimpliSafe offers both 24/7 HD indoor and outdoor cameras with a minimum 30-day footage storage for their customers. SimpliSafe is monitored by professionals, wireless, and is not contracted.
2. Abode Smart Security
Quick Facts 
Base Pricing: $229+

Monthly Pricing: $6+

Installation: DIY

Plan Lock: No

Trial: 30 days

Warranty: One year
The Abode Smart Security team believes that they are more than just a gadget. Abode offers door and window sensors, sirens, cameras, smoke and water sensors. The products work well with Apple HomeKit, Google Nest, Amazon Products, Hue, Ecobee, and Bose to name a few.
There are two different monitoring plan options with Abode Smart Security, named the Standard and the Pro. The Standard provides self-monitoring security, seven days of camera footage and seven days of application history to show when doors were opened, locked, and the system was triggered. 
The Pro offers 30 days of camera footage and 30 days of application history. The Pro also will keep your system online when your Wi-Fi is down and professional monitoring for break-ins, fire, and medical emergencies. Owning the Pro service plan can also give you discounts on your homeowner's insurance and access to exclusive deals and discounts. Both plans offer technical support to their customers, and allow for geofencing, and smart home integrations.
3. Frontpoint
Quick Facts 
Base Pricing: $319.95+

Monthly Pricing: $44.20+

Installation: DIY

Plan Lock: No

Trial: 30 days

Warranty: Three years
Frontpoint offers a large selection of sensors and will pair well with third-party security devices. Its entry-level Safe Home Starter package is priced at $99 and comes with a hub, a keypad, two door/window sensors, a motion sensor, yard sign, five window decals, and one door sticker. The gear is more reliable than the competition, given that it runs on cellular signal instead of Wi-Fi. Therefore, if you do not have Wi-Fi in your home, or if you frequently lose service; it will not affect your home security system. This is one of the best home security systems on the market.  
4. Ring
Quick Facts 
Base Pricing: $199+

Monthly Pricing: $3+

Installation: DIY

Plan Lock: No

Trial: 30 days

Warranty: One year
While Ring may be known for their doorbell, they now offer a full home security system for their users. Their security system includes a base station, keypad, motion detector, contact sensors for the doors and for windows, and an extension device for areas that might not receive Wi-Fi signals.
For everything that the Ring does, there is only a $10/month protection plan that offers professional monitoring, which is less expensive than many competitors. If you're looking for a contract-free, high quality camera-based security system, then Ring is for you.
5. Cove
Quick Facts 
Base Pricing: $313+

Monthly Pricing: $14.99+

Installation: DIY

Plan Lock: No

Trial: 60 days

Warranty: One year
Cove is relatively new to the home security market, but their packages are unique for each customer. Instead of selling a curated package, Cove asks the users questions about their home and the occupants to make the best package possible. Cove keeps their products simple; if you're looking for a no-frills, less technical system, this is the one for you. 
Unlike other systems in this blog, this home security service does not allow for self-monitoring. This means that you will have to include the monthly professional-monitoring cost. They do offer accessibility to 24/7 customer service.  Cove also offers discounts to military, nurses, first-responders, and teachers
Your Security, Your Choice
Any of these services will help do their job to keep your home safe. There isn't a right answer or a wrong answer as to which company to choose from. Each company will give you a different price and different products to help you sleep better at night. If you'd like to learn more about home security products, without paying for a package, check out our products, or get in contact with us today. Still on the fence about smart home security? Check out our video to learn more about how to manage your home, and see why this could be a great choice for you.
With ONIT, if you buy a water system, we'll give you a $2,000 security system for only $1,000. That way, you can protect your family from contaminated water and protect them with a safe home. Additionally, we're offering a free security and water system for free with the purchase of a solar system. Our customers get $1500 in vouchers to be used with security, water, and solar. Take advantage of this great offer today by calling us at 1-833-433-0331.