Online shopping has become the new norm. It's easy to find all our products online, and less stressful than going to stores. With most of us stationed at home for the time being, having safe drinking water at your fingertips is more important than ever. So, how do you find reliable water filters online? There are things to look for and situations to watch out for. 
What's in Our Water?
Before you find your reliable water filter, it's important for you to know what is in your water to begin with. If you go and fill a cup of water right now and look into it, you might not be able to see anything that looks dangerous. However, there are different contaminants lurking in our water systems across America. 
Think of Flint, Michigan or Newark, New Jersey for a moment. For years, children were exposed to high levels of lead in their water systems without realizing it. High exposures to lead at a young age leads to health and behavioral complications that follow through life.
We read the ingredients in our food and follow diets, so why don't we follow suit with our water? 
Simply put, Americans trust that the water they're drinking is regulated. While that may be true, the regulations for water have not changed in decades, regardless of scientific advancements that have been made since. 
Finding the Right Filter for Your Water Quality 
In order to have clean water through a filter, you'll need to have a reliable water filter. 
When looking for the best online filters online, you should know what kind of filter you need. The level of filtration relies heavily on what is in your water. To find out what is in your water, you should get a water test. You have the option to buy these online, but the trustworthy ones often come with a hefty price tag (i.e. SimpliWater's $250 kit) and waiting periods for results. Instead, you can call ONIT for a free water test. We provide samples day of, and can help you decide what your course of action should be.  If you live in an apartment, your building manager or local water company will have a copy of their water quality. 
Finding Water Filters Online
There are methods in order to find the best water filters online, and how to make sure you aren't duped and presented with a counterfeit filter. Knockoffs and counterfeits are concerns for any product, but are extra concerning when it comes to wellness products, like a filter. Counterfeit filters won't clean your water, and oftentimes present more bacteria into your water than beforehand.  According to Fair Warning, companies like Amazon do have counterfeit filters, despite their efforts to monitor it. So, how do you know if a water filter is counterfeit? Here are common signs:
The packaging itself will be poorer quality than the normal brands.

These filters cost less than others

The product, packaging or even the online listing could contain misspellings or typographical errors. 
So how do you find the right filter? Follow these tips. 
Buy Direct From the Source
Your best chance for reliable products is to buy the water filter directly from the manufacturer or source. There are plenty of third party markets that claim to have these filters, but there is no guarantee that it is the legitimate product. It's easy to see a lower price tag and think you're scoring a big deal, but the reality is that you might not be purchasing the authentic product. 
Know What You're Looking For
Make sure that you know exactly what kind of filter you're buying. If you have a big problem with lead in your water, buying a carbon filter might not be your best option. Not every carbon filter can remove lead, so read the description or visit the website to see what contaminants are filtered out. 
Read Reviews
A good way to find out what kind of product you're getting is to read the reviews that come along with it. If you see a frequency of low ratings, avoid this product. 
Maintain your Filter
The best chance for success on your new filter is to understand and read the instructions for maintenance. If your filter has a lifespan of 100 gallons (normally lasts around four to six months) make sure to keep on top of replacing your filter. There's a misconception that once you buy a filter, you're set for life. However, that just isn't the case. Once your filter has reached the capacity, replace it immediately. An old filter can store and release bacteria into your water, further contaminating your unfiltered water. Make sure to know how long your water filter lasts before purchasing it.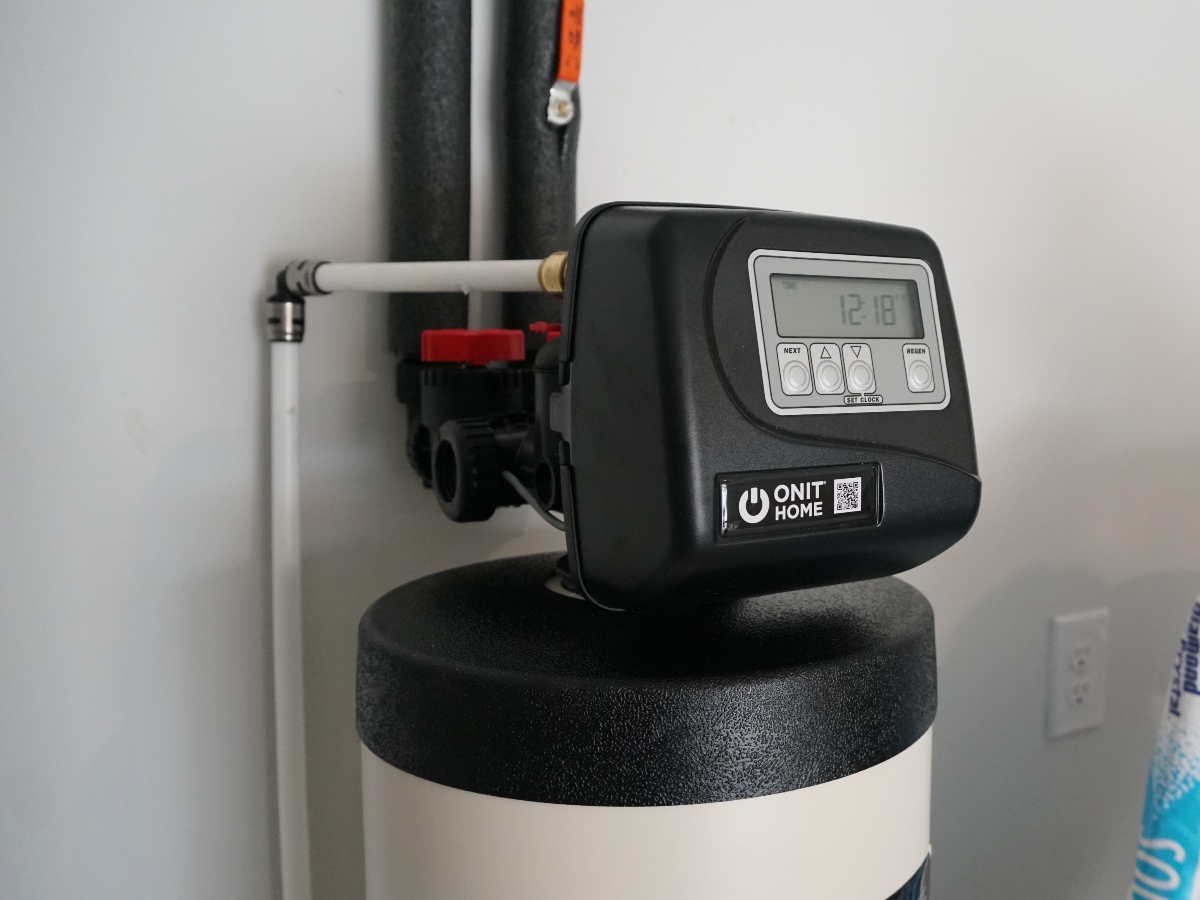 Looking for the Best Water Filters? Call ONIT
ONIT water is here for all your filtration needs. From free water tests, consultations, and answering your questions: we are here to help you through the process. Visit us online today, or give us a call at 1-833-433-0331 to speak to a live representative today. 
ONIT's expert team can help make your green energy goals a reality. And when you install a solar power system with ONIT Home, you can install a whole home water filtration system and smart security system for FREE with installation in two weeks. Additionally, we're offering $1,500 in vouchers to be used with solar, water filtration, and home security. Contact us today at 1-833-433-0331 to learn how you can enjoy this special offer.