When you think of your community, you think of friends, families, and local businesses that drive value into their establishments. In the DFW metropolitan area, you'll find Marty Bryan (AKA Marty B), a hard-working family man with a passion for bringing his community together across his many restaurants, including Marty B's, Rustico, 1845 and Marty B's Coffee Company. 
Marty specializes in making his restaurants feel like the perfect taste of Texas. From the southern hospitality, the local spirits, and farm-raised animals that are treated humanely without hormones or antibiotics. He leads with a giving spirit and a love for service, bringing in regular customers to make his business feel more like a home or gathering spot. His speciality with Marty B's Coffee Company is providing hot coffee with warm welcomes. 
ONIT Home and Marty B's
The relationship between ONIT Home and Marty B's spans across years. CEO Curtis Kindred met his wife at Marty B's! From there, Curtis and Marty have created a friendship that goes beyond the four walls of a restaurant.  When Marty started the plans for Marty B's Coffee Company, he knew he needed a quality water filtration system to take his coffee to the next level. That's where ONIT Home came in. 
Fact: Coffee Tastes Better With a Reverse Osmosis System
Coffee is 97% to 99% water, so you should have the best quality water when you're making your cup of joe. The key to a successful cup of coffee is consistency. When it comes to tap water, the taste is not always consistent. Different chemicals and contaminants are floating in our water, leaving water that can taste and smell funny. 
That's why a Reverse Osmosis (RO) system is the top choice for your coffee, whether you're brewing at home or running a coffee shop! Home filtration systems and commercial filtration systems are your keys to better-tasting food and drinks. This is because the filtration system removes all the impurities, giving your coffee a cleaner and less bitter taste.
Marty B's isn't the only coffee shop to utilize an RO system for their coffee. Companies like Starbucks are known for utilizing a water filtration system to give their coffee a consistent taste. So whether you're in California or New York, having a RO system gives Starbucks a consistent flavor. Not only is the flavor better, but removing harsh contaminants and sediment helps expensive coffee appliances last longer and run more efficiently. We call that a double win!
How Does a Reverse Osmosis System Work?
Better-tasting water starts with a Reverse Osmosis system from ONIT Home. This system removes 99% of contaminants from your water source, leaving you with delicious and fresh-tasting water. 
Each system is built with industrial-grade materials to serve as a long-lasting source of clean water. These systems are tough enough to eliminate microscopic debris and use special membranes to block out odors, pesticides, and other contaminants. 
The five levels of filtration ensure that your water is as clean as possible! Here's how our systems work:
Carbon Pre-Filte

r. This removes sediment, rust, dirt, and other solid debris from tap water.

Granular Activated Carbon Pre-Filter

. During this stage, an additional activated carbon pre-treatment filter ensures that all solid to semi-solid debris is removed.

Carbon Block Pre-Filter

. This removes chlorine and protects the RO membrane. 

Reverse Osmosis Membrane

. Next, tiny particles, pollutants, trihalomethanes, and fluoride are trapped by the pre-filters and removed. This eliminates contaminants in the water.

In-line Polishing Filter

. The final step of filtration removes any remaining foul tastes and/or odors, all while boosting the pH level to ensure high-quality water.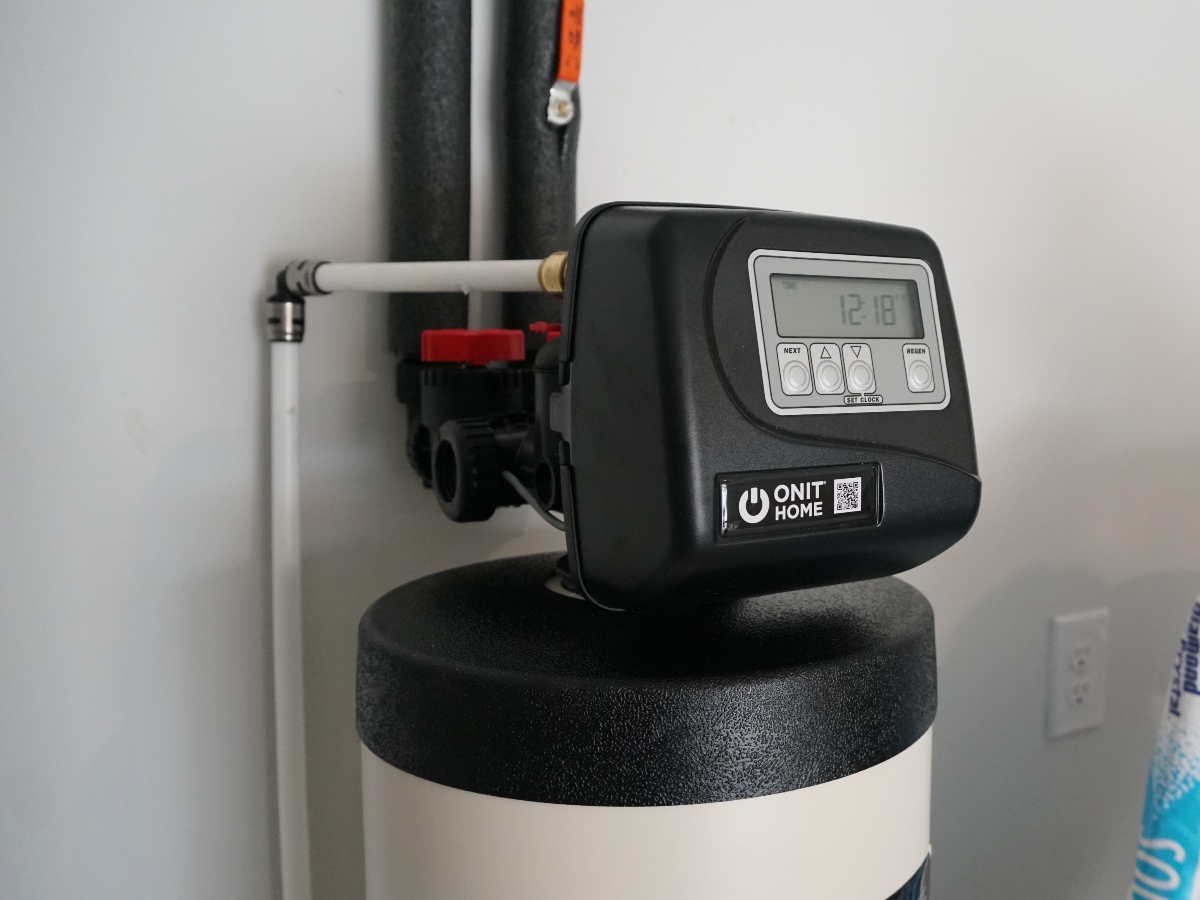 About ONIT Home
At ONIT Home, we believe that every family and business deserves access to the best drinking water possible. Our water filtration systems ensure the health, taste, and overall quality of the water in your home is high-quality. From water softening systems to UV light water treatment, we have something for every family and business.
We know that the lives of our customers are hectic. That's why each of our water filtration systems comes with free professional installation. That way, we take away all of the stress of setting up a system on your own! We work with you to complete installation on a day and time that works best with your schedule, finishing the job up in one day!   
Call us today at 1-833-433-0331 to learn more about how we can help you get clean and healthy drinking water at your home or place of business!