Did you know that 27% of home invasions in the United States of America use windows as the main point of entry? With that in mind, there are ways to deter criminals. In this easy tips guide, we'll figure out how to burglar proof your windows with different security devices and window types. Here's our list of the top five ways you can secure your windows from a burglar. 
How to Burglar Proof Your Windows Tip #1: Install Contact Sensors
A great way on how to burglar proof your windows is by adding contact sensors to your household. There are a few different places to put these sensors, including your windows! Simply put the sensor directly on your window for maximum protection. That way, if someone opens your window, an alarm will sound. There are sensors, like those from Alarm.com, that also send you a direct notification to your phone if a window was opened. That way, if you aren't at home, you'll know immediately. 
While first floor windows are a great spot to put sensors, it's also worth mentioning that children's rooms with windows is another awesome location. This is a security essential for children's safety. 
Add Additional Layers of Locks to Your Windows
If you've ever spent time inspecting your own primary locks, you might find them to be a little more fragile than you'd like them to be. One way to secure your windows even further is to add an additional lock to the window. This way, you have two different locks to keep unwanted guests from entering your home. 
Did you know that locks come with a grading scale of 1-3? Grade one offers the highest security, but also comes with the heaviest price tag. When it comes to protecting your household, look towards a grade one or grade two for your ground floor windows. In the event that your ground floor windows have a grade three window security, look towards adding an additional layer of protection to those windows. Adding an extra lock is cheaper than buying all new windows. It's also a great way to burglar proof your windows. 
One of the best parts is that there are different options! There are multiple different types of locks to attach onto your window. This is a great tip on how to burglar proof your windows in a DIY way. Here's some of our top picks for additional locks to add to your windows. 
Keyed Locks
A keyed lock is exactly what it sounds like! For this, you'll need to have a key to open and close the window. This is a great secondary lock option when you're leaving your home for an extended period of time. Simply bring the key with you, and enjoy the peace of mind that your household is secured by the extra lock. 
Latch Locks
Latch locks are a great option for sash windows. This lock sits on top of the window sash and secures the two parts of the window sash together when the window is closed. Latch locks are generally used as a primary form of lock due to the ease of opening and closing. However, they are also known to not be the strongest option on the market. Knowing that it's sturdy enough for some to use as a primary, it's a great option to use as a secondary or backup lock for your household. 
Pin Locks
A pin lock operates through the use of a metal pin dropped into a hole for security. The most common places for the hole to be located is in the window frame or at the bottom of a window sill. Pin locks are often used to add security to windows with a latch lock as the primary lock. 
Smart Locks
It just wouldn't be an ONIT Home guide without mentioning the benefits of having a smart home integration into your home. This isn't any different! Smart locks integrate right into your home security system and link to your window sensors. This gives it the extra protection against burglars and gives you real-time access to information. A smart lock is a great option for individuals who own a vacation or secondary home that they're not frequently at. 
Keep your Valuables out of Sight From the Window Vantage Point 
Burlgarlies don't always mean that someone is coming into your home and taking everything in sight. Sometimes, a burglary is just someone smashing your window open and grabbing items sitting in plain sight. This includes car keys, money, or a purse left right in plain sight. 
Maintain the same logic that people have with their car windows: if you can see it, move it. If not, you're opening up the possibility of an opportunistic break in. Not only are you losing your valuables, but you're also replacing the broken window. This is one of the many costly realities associated with a home break in.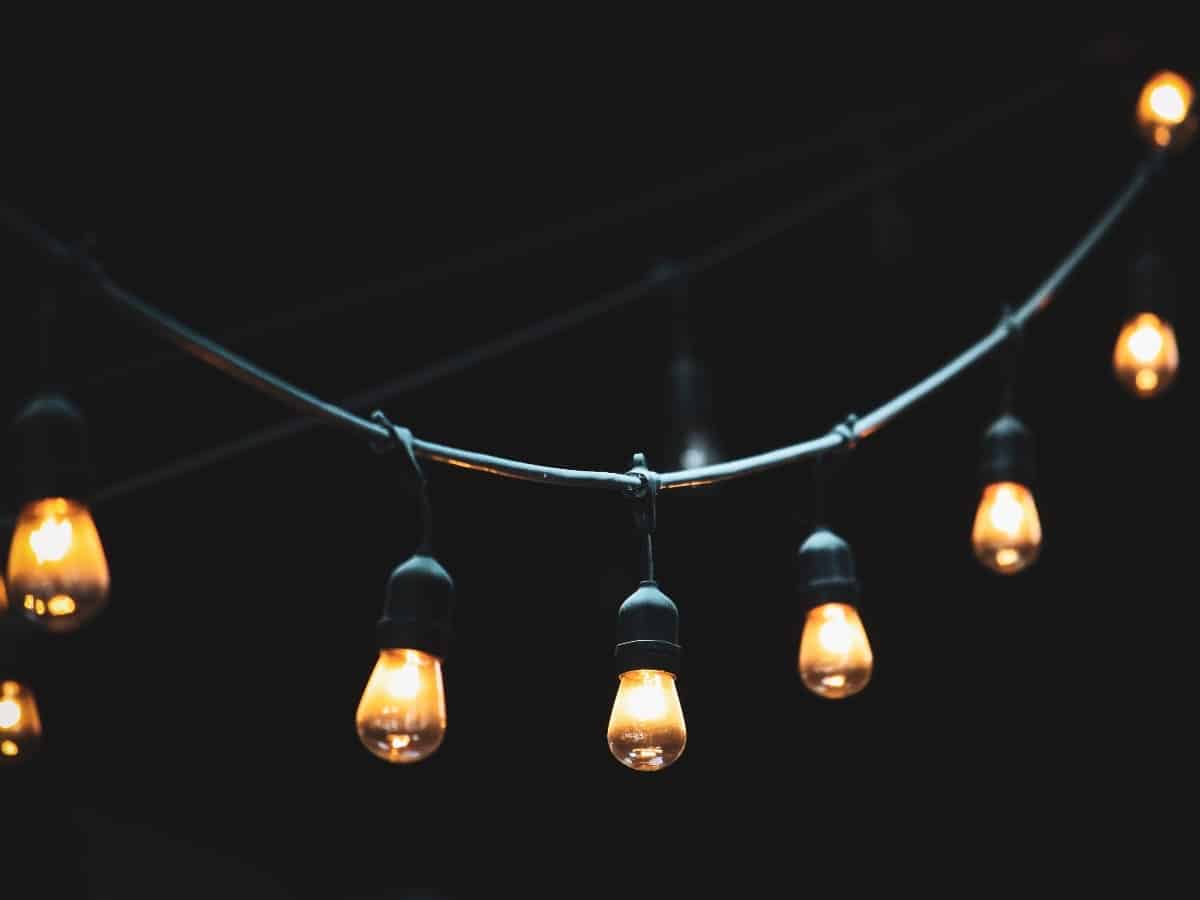 Add Lights Around Your Property
Looking for more ways on how to burglar proof your windows? Look towards adding lights around your house and by your windows.  A motion light is great to ward off any intruders, and there are different options on the market for you to choose from. Here are some top choices by homeowners: 
Floodlight

Motion activated lighting

Pendant lights

Landscape or garden lighting

Porch lighting

Solar lights that charge during the day and stay on through the night
Install Window Security Bars
While these aren't the most attractive option, window security bars are an option for burglar proofing your windows. Hide your Joanna Gaines home magazine and keep reading. We promise, she'll forgive you. 
Security bars are made from metal and installed over the window to prevent burglaries. However, we don't suggest this for every window, it's a great option for basement windows or windows not protected by a fence. This is because it can slow down or prevent exiting a window during an emergency, like a house fire. 
 In order to be passed by the International Residential Code (IRC) basements and sleeping rooms should have at least one window that's used for emergency escapes and rescues. However, there are bars with quick release options for emergency evacuations. To be IRC compliant, the bars must have the following requirements: 
Accessible from the inside of the house

Does not require key or combination

No special tool required to open, like a screwdriver

Operational with minimal force so children and the elderly can operate it

Does not require special knowledge to use
Switch to Polycarbonate Window Panes
Making the switch from glass to polycarbonate window panes rounds out our list on how to burglar proof your windows. We know what you're thinking… How does the form of windows affect whether or not you'll be broken into? 
Believe it or not, polycarbonate windows are made of a material that is 200 times more resistant to impact than glass. It's also significantly lighter than glass, making this a DIY option for homeowners. It also let's in heat and light in a similar way that glass does, so you won't lose your natural light! 
Making this switch is a great idea for homeowners in high-crime areas or that have a lot of ground floor windows. Limiting the amount of access points for a thief  is a great way to burglar proof your windows. 
When It Comes to Security, ONIT Home Has You Protected
We're serious about protecting families across the country from home security to water filtration systems. We have you covered and offer great bundling deals for your whole house. To find out more, visit us online or give us a call today at 1-833-433-0331 to see how ONIT Home can work with you to make your home work for you.